All printers will require a print-ready artwork file to print from, irrespective of whether the job in question is an offset or digital print.
In the case of offset printing, this print-ready artwork file will be used to create printing plates – these plates dictate which colours and how much of each colour reaches the page to become the required image.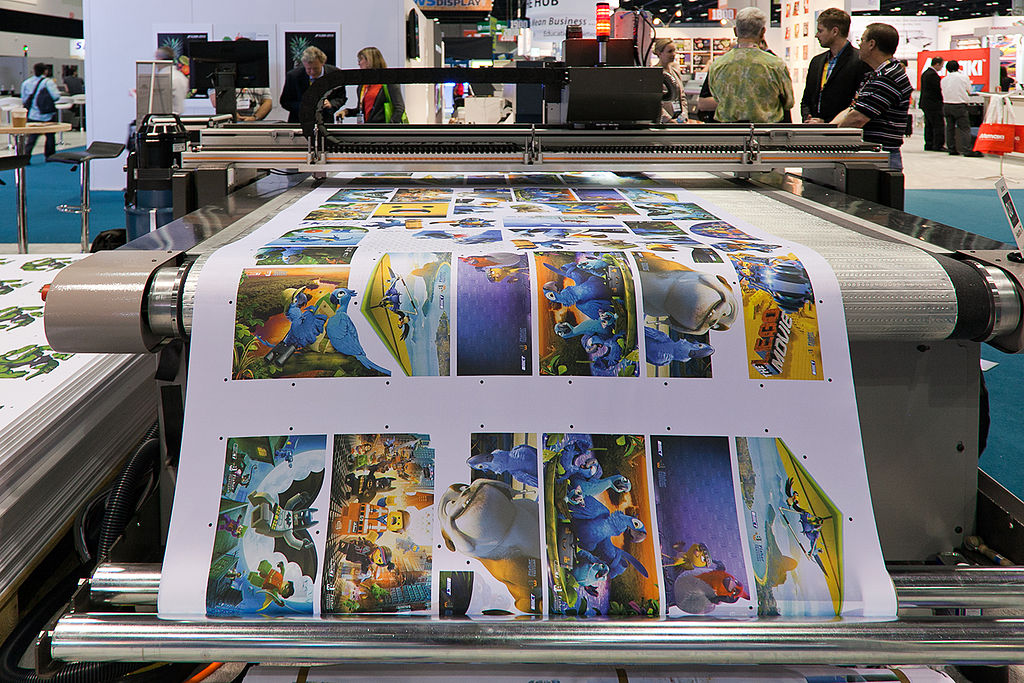 IN the case of digital printing, no plates are required – the print-ready PDF file is uploaded straight into the digital printer and production can commence. This is one of the advantages of digital printing – small runs are now cost-effective and faster production times are possible because costly printing plates are not required. This extra step in the production process is removed, meaning that some jobs can be printed a despatched on the same day.
Either printing option requires a print-ready PDF file – Print ready refers to the industry-standard method for preparing an art file for production. The designer should convert all texts to outlines, flatten all effects, confirm all colours are labelled correctly and created in the correct colour spectrum (CMYK or spot colour). Trim marks must be added with a 3mm bleed on all edges.
Most printers love it when customers supply print ready artwork and some will offer an 'in house' artwork/ design service. There are also plenty of designers around Brisbane who can create print-ready artwork for you. The price, level of artistic flair, design skill and software knowledge/ability of these 'designers' will vary greatly, so it will pay to see some examples of recent work. Make sure your designer has the knack for arranging your artwork in a balanced and professional manner – This is more difficult than it sounds and a poorly justified or balanced document or brochure/business card will stand out as an amateur creation. Remember that any print job can only be as good as the design that has been chosen.
When perusing a designer's back catalogue, check for recurring themes or colours that appear to be consistent between their works for different companies. Some designers get stuck in a rut or attached to a certain look which can sometimes homogenise their body of work without them realising.
The next step is to choose a printer who will take your artwork and manufacture the finished product. As with designers, the price, quality, reliability and level of service offered by printers and printing businesses in Brisbane will vary greatly.
My advice is to ask for stock samples and review a portfolio of recent work that was printed on the same stock and the same colour spectrum eg CMYK or PMS spot colour. Ask to see a sticker or label or banner etc as close as possible to the specifications you require.
Also, discuss your needs with the sales/admin staff to get a feel for their level of service and reliability. How long did it take them to provide a quotation? If they said they would quote by a certain time, did they fulfil that commitment?
You may also want to enquire regarding production times, courier options and freight prices. Methods of payment and payment terms are other factors to consider. Some printing companies will require payment upfront before production and others may issue an invoice upon completion with payment terms for repeat customers.
I would recommend that you ask as many questions as possible and have a clear understanding of your priorities when choosing a printer or designer.