I have compiled a list of simple hints and tips, which may help avoid some of the common pitfalls when creating a new business card. This list is compiled from my experience as a printer for small-medium businesses in Brisbane, QLD – Australia, but they should be valid for most readers as printing technology is fairly consistent throughout most of the world.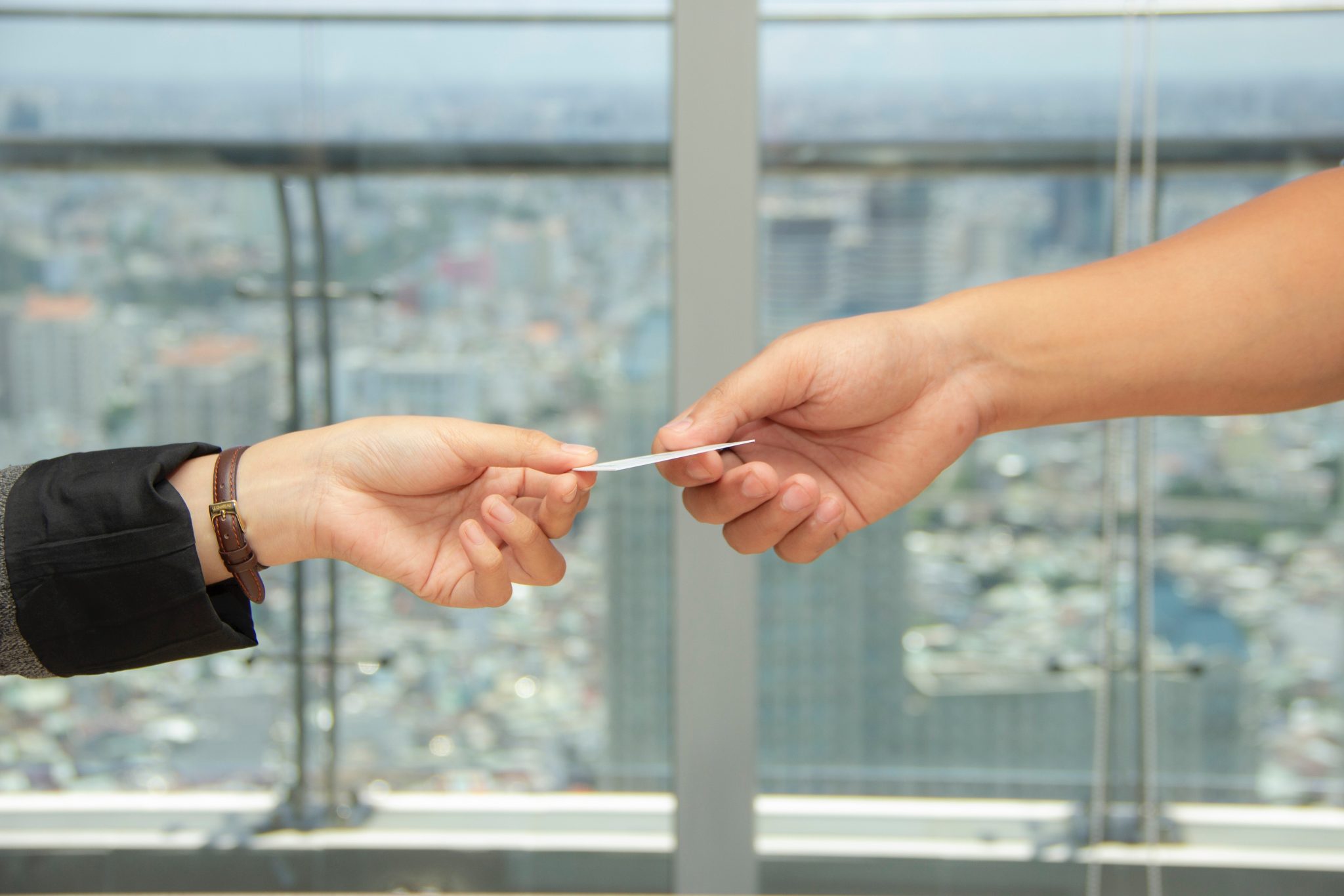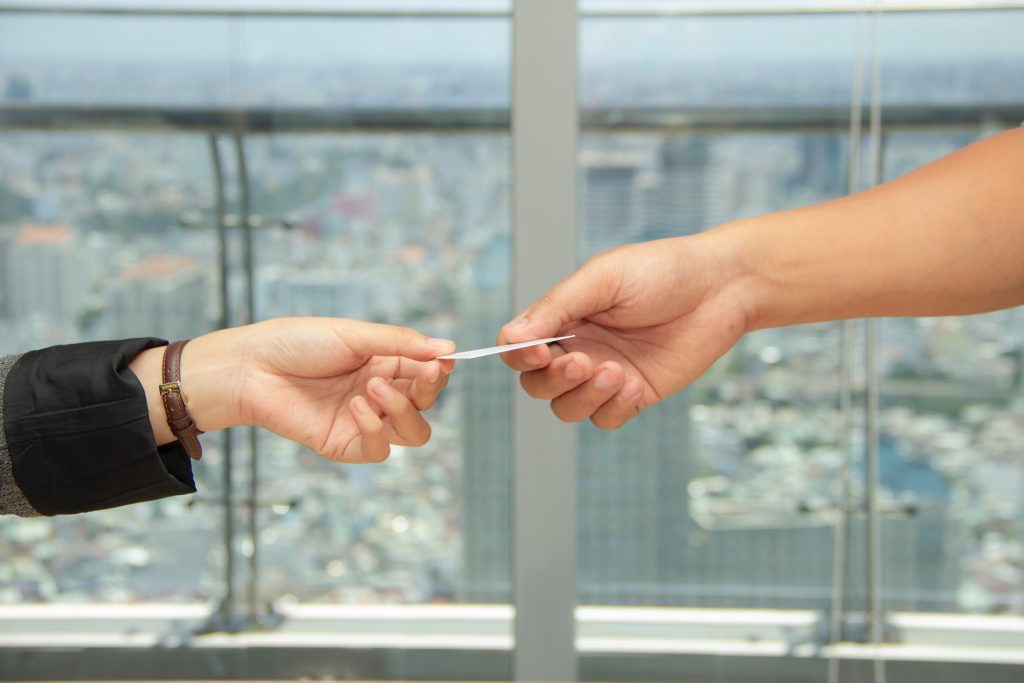 What will you use your business card for?
Before deciding on the specifications or design for your artwork, I would recommend that you have a clear understanding of how you will actually use your business card.
For example, some people will use their business cards as a marketing tool in part of their sales process – canvassing is a common activity for many sales representatives who hand out their business cards to every contact they meet. Other people may only give their business cards out at meetings etc and will use much fewer cards than someone who is prospecting or canvassing regularly. Many tradesmen or mobile service technicians use their business cards to quickly give a written quote amount or leave a note for their customers – These customers often choose to leave the back of the card un-laminated and sometimes include lines for notes etc. I know several Real Estate salespeople who leave their business cards with a handwritten note for potential sellers they would like to meet etc.
What is the budget for my Business Cards?
Have a clear understanding of what your budget is for business cards so that you know which options are within your means. Don't fret if your budget is tight. CMYK Full-colour business cards are now the cheapest option in most cases and allow your design to include an unlimited number of colours and photos or images. 500 MC1 business cards (CMYK 2 sides & Matt cello glaze 1 side) are only $109 + GST. Some customers choose the option of PMS spot colour printing- this option offers exact colour matching, specialty stocks and achieves certain colours which CMYK cannot such as metallic silver, some rich Blues, vibrant oranges, but is more limited in other ways.
Has the company printed existing business stationery (Letterheads & Invoice Books) or marketing material (Brochures, Banners, Flyers, Stickers & labels?
If the answer is yes, I would recommend keeping a consistent look and feel throughout. This helps build brand consistency so that your customers instantly recognise your branding at a glance. If you aren't happy with the current colours, your designer can help create a new style guide and new artwork for all of your products, or just create new artwork for the product that you require at this time if budget is a priority.
What are the company colours on my business card?
In most cases, the most suitable print option for business cards is CMYK full colour. Most printers in Brisbane offer a CMYK business card with gloss or matt cello glaze at a very cost-effective price. However, some colours cannot be achieved with CMYK and will require a PMS spot colour. If your company colours include metallic silver, a rich blue or vibrant orange, then you will almost certainly require spot colour printing instead of CMYK. For small quantities, this option may be more expensive, but will usually become cheaper for large quantities.